Well here are the updated photos.
Enjoy!
The side view:
The back stairs: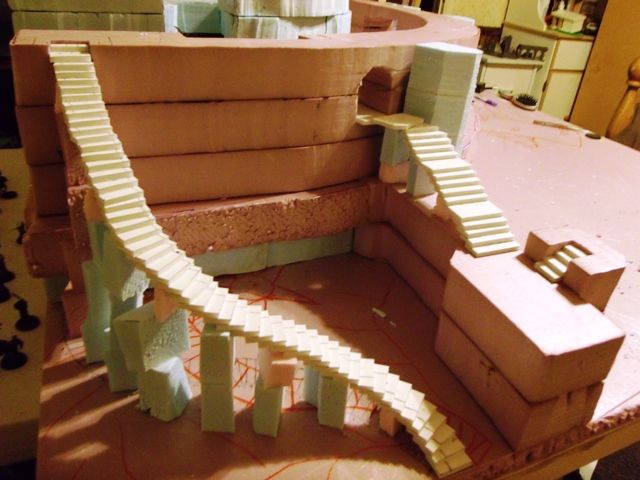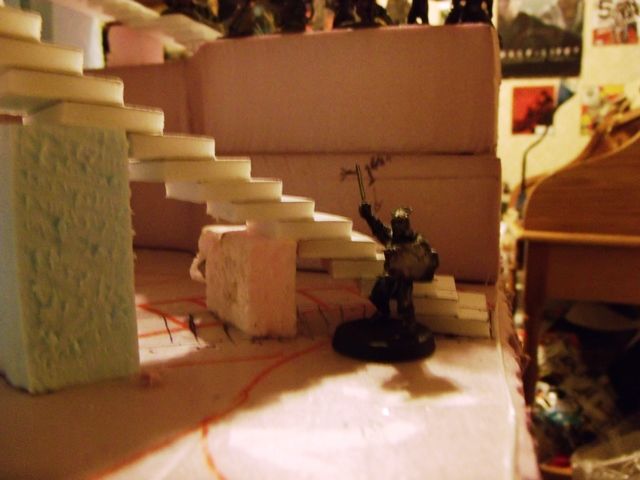 And the most recent additions: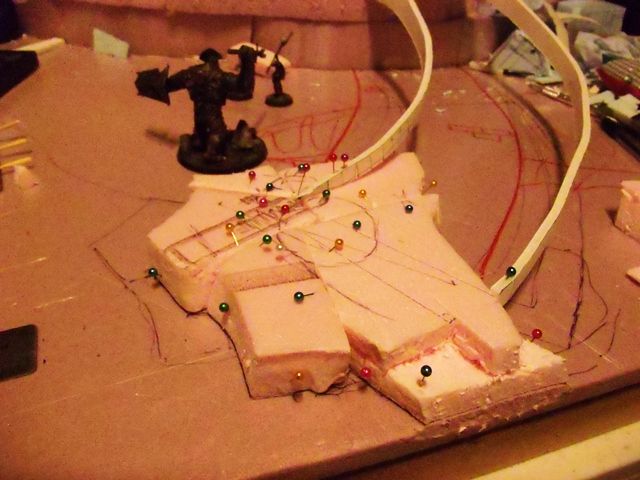 The Keep/Main Hall: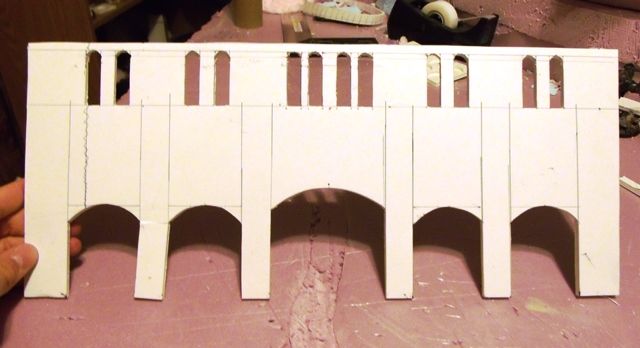 Gate Towers:
(Battlements are scraps of foam to show what the height will be in the future.)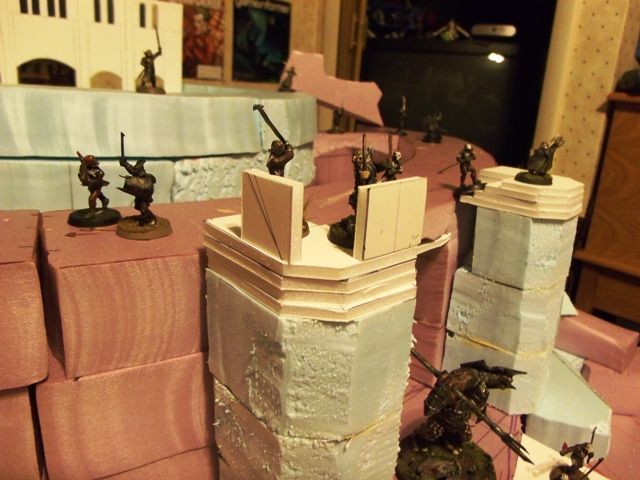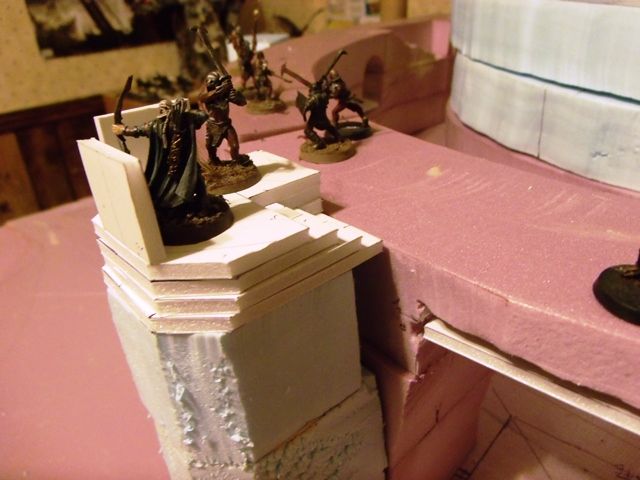 Footbridge: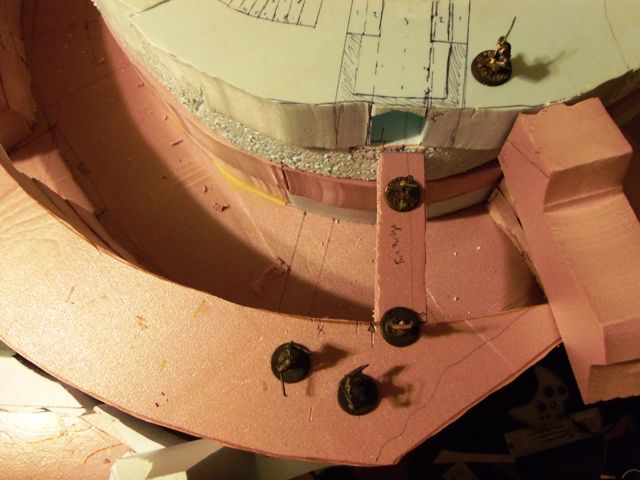 Keep/ Main Hall (again):
Horse ramp: (unfinished)
Beginning of the Stream:
One last picture:
Or not:
(Ramp to the Keep)
Sorry for all the pictures.
Not really. I like them. That's why I take them.
Hope you like them.
Will continue to post pics this week as I work. My time is running short.