Well, it's about that time for an update of some sorts.
To begin, here's what the fortress looked like before.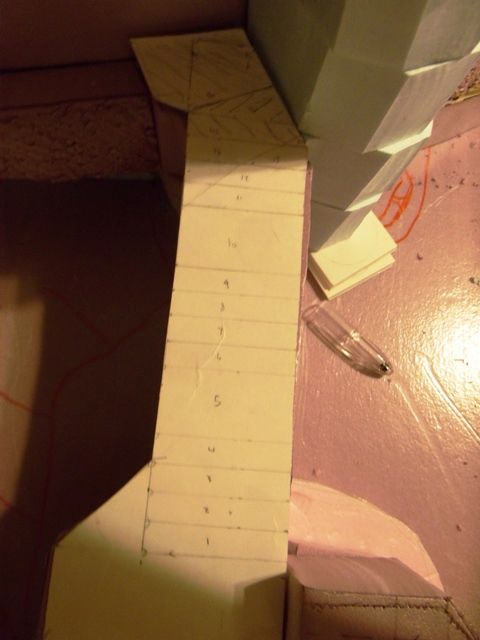 The Stairs along the wall: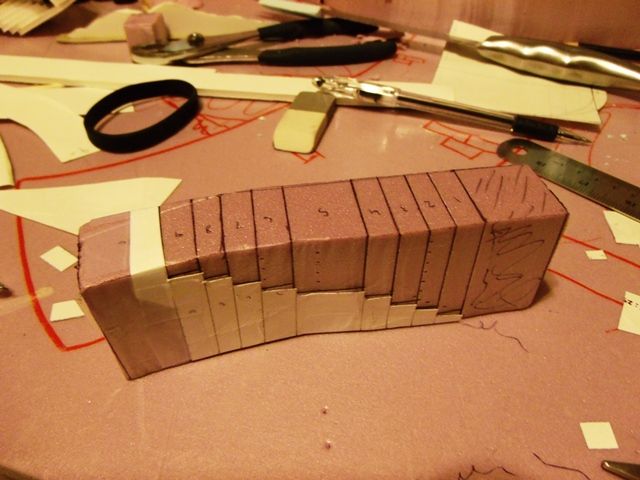 The wall for the stairs:
And now, what the fortress looks like recently:
The Gate: (It is incredibly difficult to cut smooth, straight lines or make corners.)
Outline of Gate: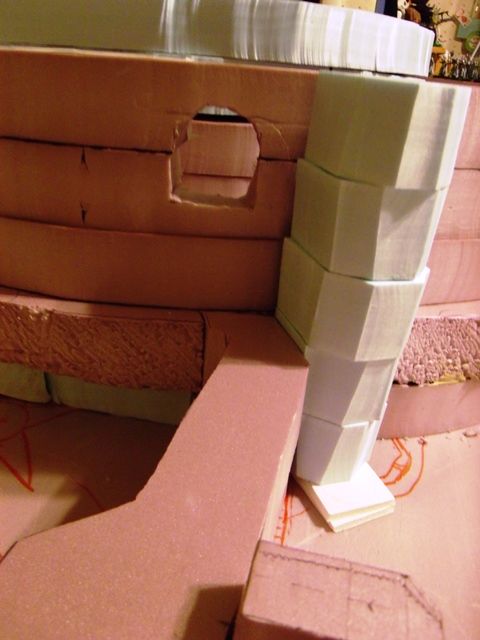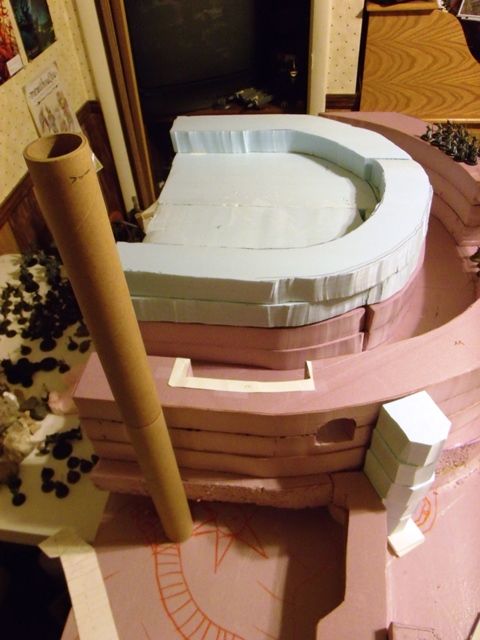 To show scale of how big this is:
I still have to take pictures again as I've glued the cut out stairs, the wall, and the towers together.
So that is where it stands to this day. I'm almost to the point where I can start details, then paint it. Emphasis on almost.
In modeling news, I didn't make it very far on my scratch-built Sauron.
Here's the first layer that I put on to him: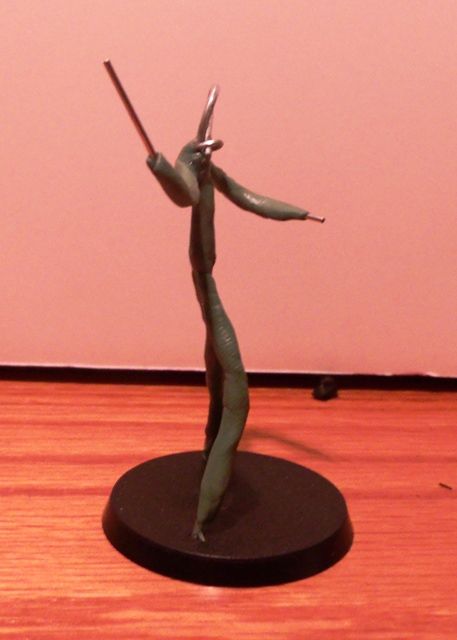 Scale Picture:
...and now for the present pictures:
My attempt at muscles. Since it's just going to get covered, I didn't finish them.
And some other models I've been working on:
Banner of the Dead: (Model from Natarn)
The colours seem to have been washed out by the lighting. I'll get better ones when I have time. The 2nd pic shows the colour more than the others.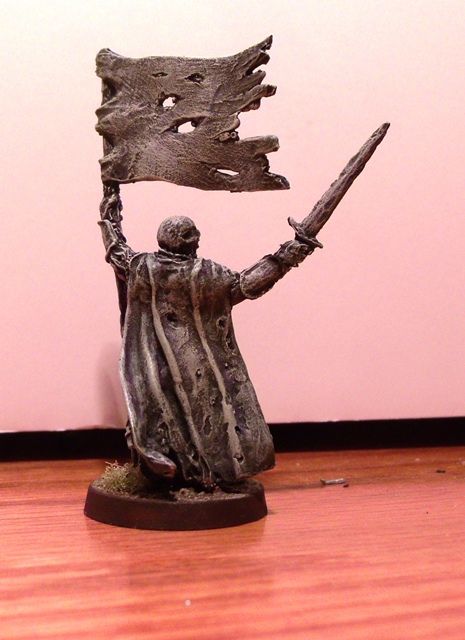 Scale pic:
Edit: Better pictures: (sort of)
Merry and Eowyn:
I decided to give Eowyn purple eyes. I don't have any idea why though.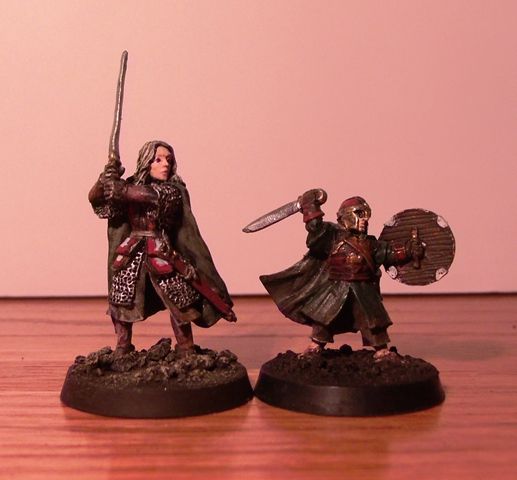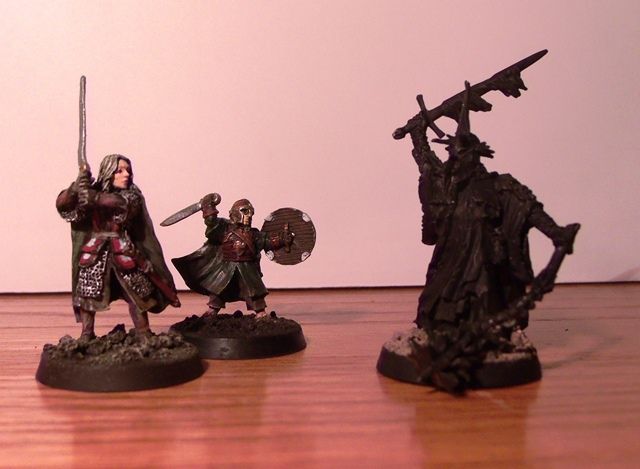 Some Warriors of Rohan:
Haldir's Elves:
This is basically a basecoat of most of the colours, excluding the gold mail and the skin.
The Gold mail is Burnished Gold with a wash of Blazing Orange + Dwarf Flesh.
(In the TT Journey book, it says to use a Flesh Wash. I don't have that, so I improvised.
)
The silver armour will eventually be gold and the blue cloaks will be white. The silver is actually Chainmail + Dwarf Bronze.
Another new project, Khandish Warriors:
What's weird is that the blister came with two weapon arms but was missing the front leg. So now, I need to make it from scratch. Or attempt it rather.
And so, again I'm sorry for such a long post with a lot of pictures.
Please comment. I want to know if my Helm's Deep looks any good.
I
like it but I like your opinions. 8)
Hopefully I can update sooner than before. We'll see.
Till next time!