More Updates!
A test model for Riders of Rohan.
There are highlights on the green cloak, but there was an overcast so the lighting was poor.
And next:
My WIP for the Haradrim Crew.
The highlights on the purple need much work to blend the two colours.
Any advice?
And finally:
An update for this month's challenge.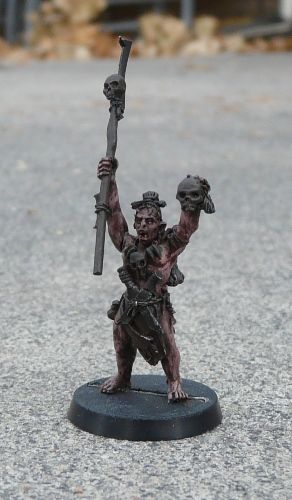 I think the skin is too pink. What do you guys think?
Well, there's been work done to these models but the wind here right now is rather a nuisance. So pictures will have to wait.
Please comment! It always helps in any way.
Till next time!