Here's an update of my Isengard Troll. Didn't have any spare models to use for dead bodies so decided not to use that idea.
But thanks for the idea. I'll use it for sure on the other trolls I'm bound to get.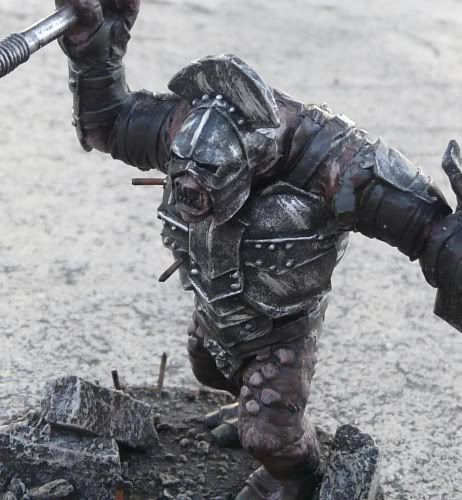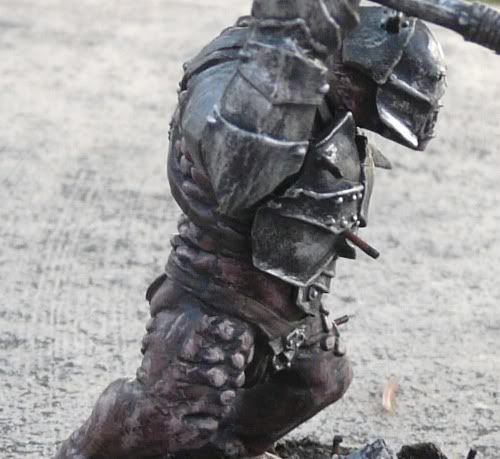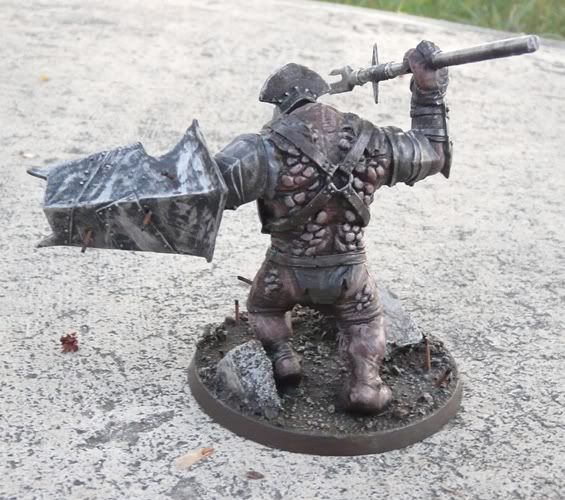 It would have been completed, but there's been a minor set-back.
You can see on the shield arm a gap of missing paint. I was showing another model to my sister while I set this guy down and she accidentally bumped him off the kitchen counter. He suffered an amputated arm which was re-pinned on and is in the process of re-applying Green Stuff. After that dries, I'll finish him off by painting that part of skin, painting the cloth, painting the details (eyes, teeth, nails, etc.), and do some work on the fletchings of the arrows.
And here's an addition to the project!
Gandalf the White!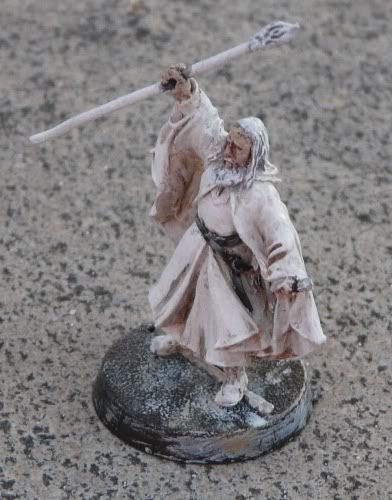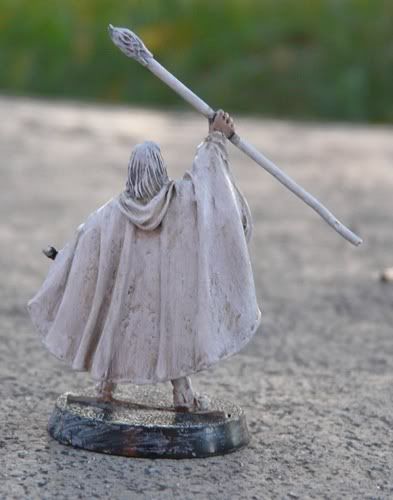 Just need to base him and paint the eyes and he'll be finished as well.
Well, that's all for now. Till next time!