Hello again to all.
And here is the finished Khandish Chieftain. Base and all: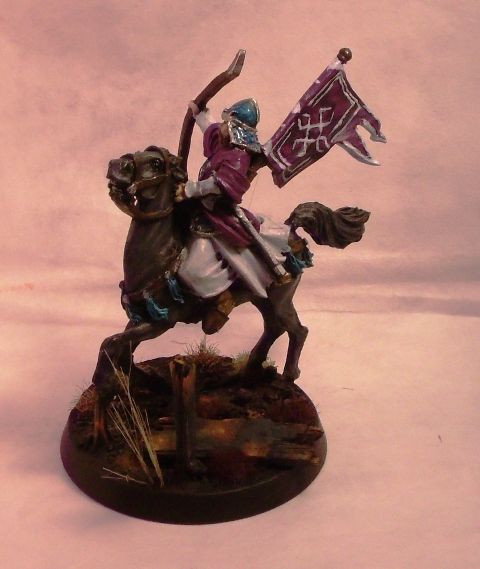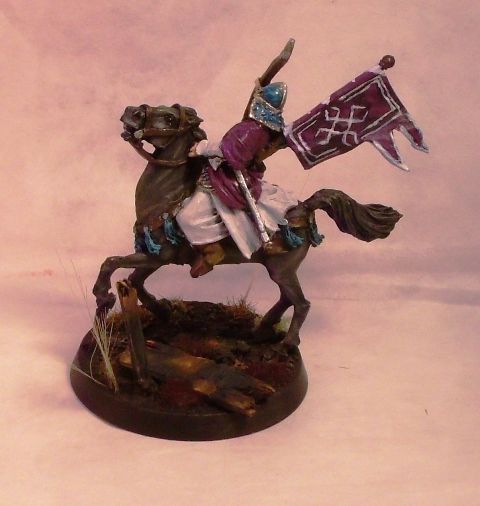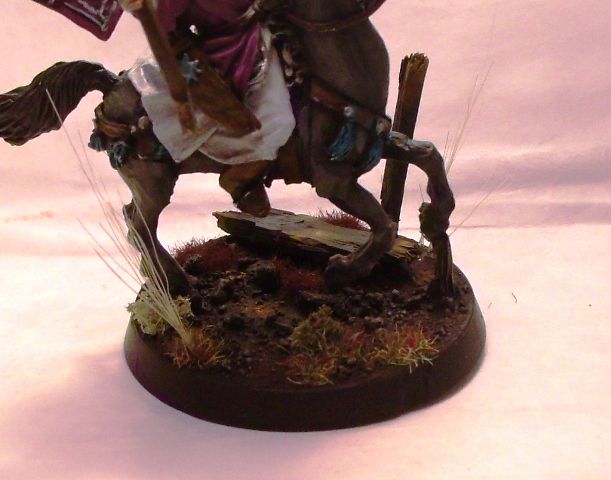 The pictures make the horse look brown when it's supposed to be a darkish grey. I'll figure out what went wrong with lighting or the camera.
The back part of the base is supposed to be burning wood, (or rather burnt wood with fire embers still glowing) with burnt grass around it. The other side is the original grass un-burnt. What do you guys think? Does it look like burning wood?
Hope you guys like it. Thanks again for the kind remarks.